A COMPARISION FOR NUTRIENT LEVEL IN SOIL AND PLANT BETWEEN CUT AND CARRY AND GRAZING PASTURE SYSTEMS
Keywords:
Bekenu series, grazing, napier grass, pasture, pH, total organic carbon
Abstract
Cultivating pastures in cut and carry (CC) and grazing (GZ) systems may potentially affect nutrient availability in soil and nutrient concentration of grass vegetation. The objective of this study was to compare soil nutrient availability and grass nutrient concentration between the two pasture systems namely CC and GZ, which was conducted in Universiti Putra Malaysia Bintulu Sarawak Campus (UPMKB). Twenty-nine (29) blocks were established across the systems, sampling for CC pasture was done by systematic grid sampling method and sampling for GZ pasture was based on the location of waterways and manure deposition respectively, for CC and GZ systems. The findings reveal that the CC system had significantly higher pH, TOC, TN, AP, AFe, and AMn values (except CC1 and CC5) compared to GZ, which had very strongly acidic pH with lower TN and AP. A reason for this observation could be due to difference in fertilizer management practices, the GZ, only relied on animal excreta as source of nutrients. Consequently, the repeated application in CC system had helped higher nutrient uptake by grasses that resulted in production of high-quality Napier grass. The soil nutrient status in intensive GZ system should be monitored closely to prevent losses of fertility and fertilization programme should be implemented to supplement the organic nutrients provided by the animal excretes.
Downloads
Download data is not yet available.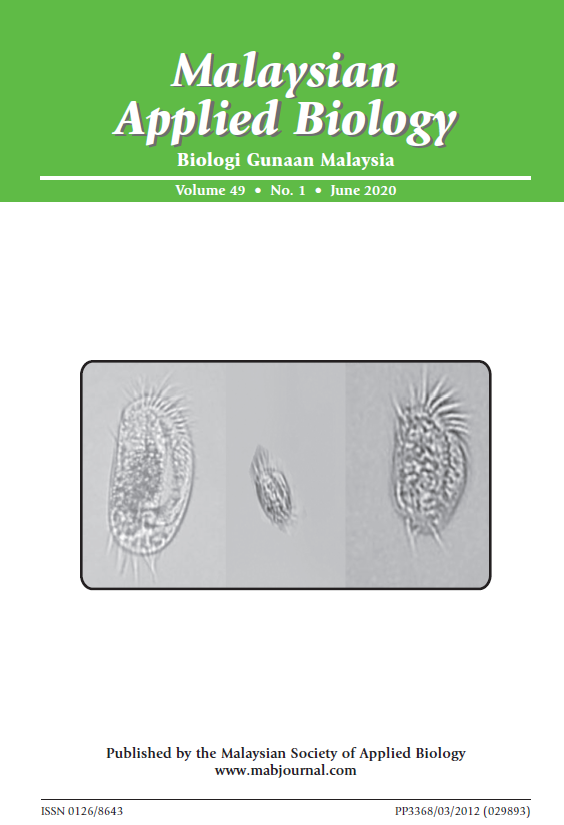 How to Cite
IZZAH, A. H., NURDIYANA, B., WAN ASRINA, W. Y. ., & NORZIANA, Z. Z. (2020). A COMPARISION FOR NUTRIENT LEVEL IN SOIL AND PLANT BETWEEN CUT AND CARRY AND GRAZING PASTURE SYSTEMS. Malaysian Applied Biology, 49(1), 115–120. https://doi.org/10.55230/mabjournal.v49i1.1662
Section
Research Articles
Copyright & Licensing
Any reproduction of figures, tables and illustrations must obtain written permission from the Chief Editor (wicki@ukm.edu.my). No part of the journal may be reproduced without the editor's permission