CONSUMER ATTITUDE, SATISFACTION, FOOD SAFETY AWARENESS, AND PURCHASE INTENTION OF FOOD ORDERED THROUGH ONLINE FOOD DELIVERY USING MOBILE APPLICATION IN PENANG ISLAND, MALAYSIA
Keywords:
attitude, delivery apps, food delivery, food safety awareness, purchase intention, satisfaction
Abstract
People can order meals and deliver them to their homes, offices, or other locations using the internet. A meal delivery app allows users to order food online and deliver it to their homes or office. It may become an issue in Penang as more people use meal delivery apps rather than stores or premises. As a result, this study aimed to provide restaurant owners with new ideas or methods to increase their offline and online clientele while raising consumer awareness of food safety. The study's main objectives are customers' satisfaction, food safety awareness, and the intent to purchase food using meal delivery apps on Penang Island. This study took place on Penang Island. A survey of 160 people yielded the data. The data was analyzed using SPSS 20. The r-value of 0.708 between consumer happiness and food safety awareness shows a significant positive relationship. However, monthly income and customer purchase intent differ significantly (p=0.005). There is also a significant difference between age group and purchase intention (p=0.001) and marital status (p=0.023). Finally, there is a significant difference between occupation and consumer attitudes (p=0.025) and consumer awareness of food safety (p=0.032).
Downloads
Download data is not yet available.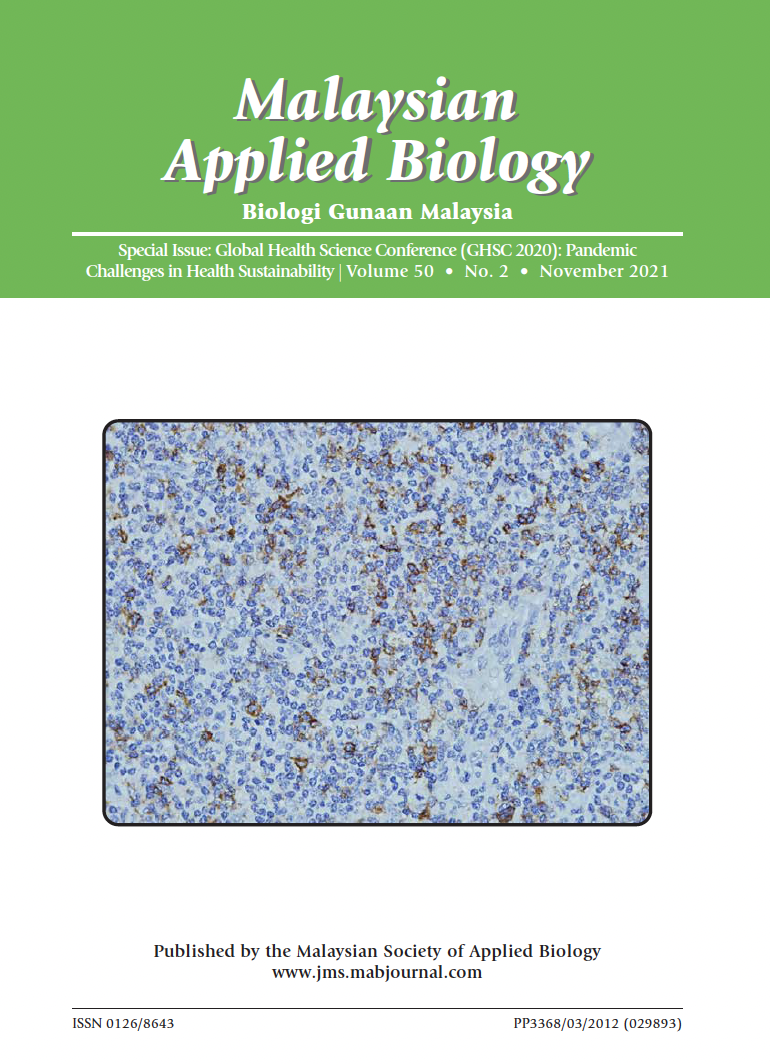 How to Cite
SHAFIEE, S. N. Z. ., & ABDUL WAHAB, M. R. . (2021). CONSUMER ATTITUDE, SATISFACTION, FOOD SAFETY AWARENESS, AND PURCHASE INTENTION OF FOOD ORDERED THROUGH ONLINE FOOD DELIVERY USING MOBILE APPLICATION IN PENANG ISLAND, MALAYSIA. Malaysian Applied Biology, 50(2), 165–175. https://doi.org/10.55230/mabjournal.v50i2.2161
Section
Research Articles
Copyright & Licensing
Any reproduction of figures, tables and illustrations must obtain written permission from the Chief Editor (wicki@ukm.edu.my). No part of the journal may be reproduced without the editor's permission