FOOD SECURITY AND SUSTAINABILITY: MALAYSIA AGENDA
Keywords:
Food security, food policy, food security index, environmental impact
Abstract
Issues pertaining to sustainability and food security in agricultural development are still the main agenda of Malaysia in its vision of being a developed nation. It is basically the government's responsibility of installing public confidence that food is available and affordable as well as ensuring the sustainability of the agri-food sector, for the welfare of today's and future generation. Apart from defining food security and sustainability, the paper reviews Malaysia's position on food security considering the global food security index as well as identification of its strengths and weaknesses. Some of the descriptions are also presented as part of a policy review on food security and sustainability as well as government regulations that have been established to ensure the effective implementation of relevant initiatives. This paper also focuses on agri-food research direction particularly in MARDI in addressing food security and sustainability. It encompasses the areas of research that need to be strengthened to address food security issues and sustainable agriculture through technology and innovation. Discussions within this framework also include the relationship of climate change with food security and sustainability with special emphasis on rice production. This is due to the fact that rice is a major commodity in the context of food security in our country.
Downloads
Download data is not yet available.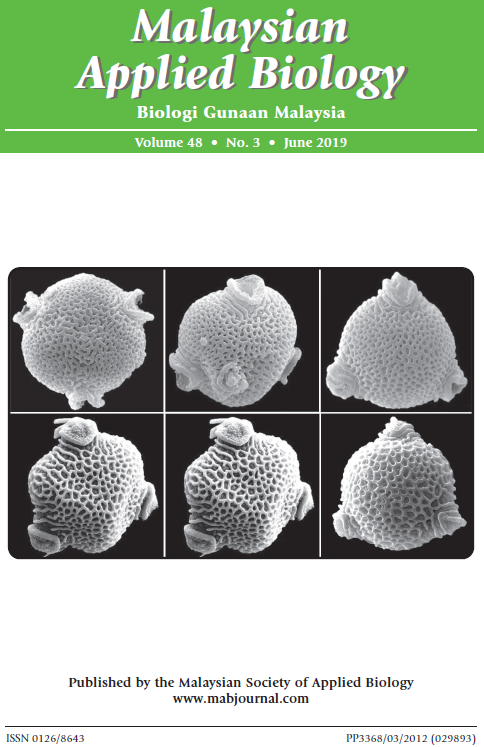 How to Cite
TAPSIR, S. ., ENGKU ELINI, E., ROSLINA, A., NOORLIDAWATI, A., MOHD HAFIZUDIN, Z., HAIRAZI, R., & ROSNANI, H. (2019). FOOD SECURITY AND SUSTAINABILITY: MALAYSIA AGENDA. Malaysian Applied Biology, 48(3), 1–9. Retrieved from https://jms.mabjournal.com/index.php/mab/article/view/1833
Copyright & Licensing
Any reproduction of figures, tables and illustrations must obtain written permission from the Chief Editor (wicki@ukm.edu.my). No part of the journal may be reproduced without the editor's permission