EFFECTS OF PURE AND FAKE HONEY ON GLUCOSE AND LIPID PROFILE in vitro AND in vivo STUDY
Keywords:
Fake honey, health complications, natural honey, pure honey, obesity
Abstract
Honey authenticity is one of the most critical honey trading issues worldwide. Fake honey (FH) represents almost 80% of the honey market in Malaysia. Apart from violating consumer's rights, FH consists of none of the beneficial nutritional value other than pure honey (PH). Moreover, prolonged consumption of FH may cause harm to human health. However, data regarding these issues is limited. In this study, both PH and FH were tested using 3T3-L1 adipocytes and in high-fat diet (HFD)-induced obese Sprague Dawley rats. Initially, a physicochemical analysis was performed on both the honey samples according to the Codex Alimentarius Commission and International Honey Commission procedures. After 72 hr, PH significantly reduced lipid accumulation and triglyceride levels in the adipocytes. In the rats, low glucose, cholesterol, and triglyceride levels were significantly detected after orally administered for 16 weeks. Conversely, FH significantly induced higher lipid accumulation and triglyceride levels in adipocytes and excess high blood glucose, cholesterol, and triglyceride levels in rats. The results demonstrated that FH has negative effects on lipid metabolism, and prolonged consumption may cause health complications. Furthermore, prompt actions are required to address this problem.
Downloads
Download data is not yet available.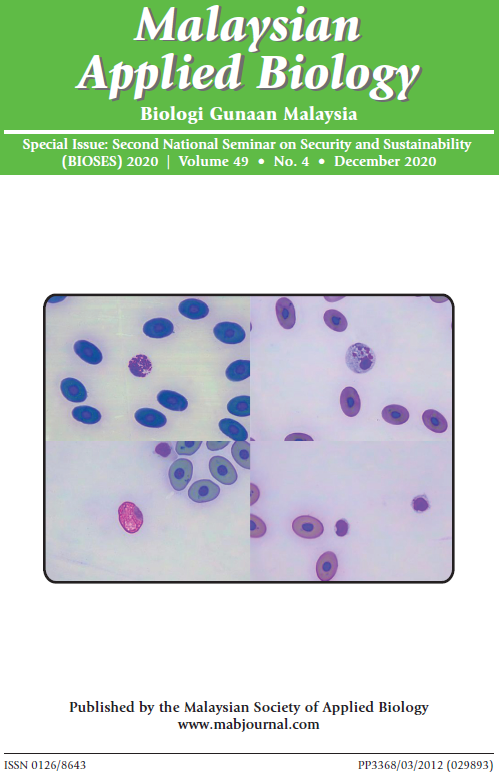 How to Cite
ZULKIFLI, M. F. ., SAMAT, S., MOHD AZAM, N. S. ., ENCHANG, F. K. ., RAZAK, A. A., HUSSEIN, F. N. ., & ISMAIL, W. I. W. (2020). EFFECTS OF PURE AND FAKE HONEY ON GLUCOSE AND LIPID PROFILE in vitro AND in vivo STUDY. Malaysian Applied Biology, 49(4), 207–211. https://doi.org/10.55230/mabjournal.v49i4.1620
Section
Research Articles
Copyright & Licensing
Any reproduction of figures, tables and illustrations must obtain written permission from the Chief Editor (wicki@ukm.edu.my). No part of the journal may be reproduced without the editor's permission