INTERFERENCES OF HbA1c ANALYSIS IN HOSPITAL UNIVERSITI SAINS MALAYSIA – 3 YEARS STUDY
Keywords:
carbamylated haemoglobin, haemoglobin variants, HbA1c, HPLC, interferences, labile A1c
Abstract
Haemoglobin A1c (HbA1c) is used to monitor glycaemic control and predict diabetic complications. Measurement of HbA1c can be interfered by haemoglobin (Hb) variant and other Hb derivatives include carbamylated Hb and elevated labile A1c. This study is to determine the percentages and type of interferences during HbA1c analysis and the percentages of non- reportable HbA1c results. This is a cross-sectional study using retrospective data of HbA1c. The HbA1c is measured on Biorad D10 using the ion-exchange high-performance liquid chromatography method. The data were analyzed using descriptive statistics. A total of 26,560 patients were included. The result showed the presence of interferences of 2269 (8.56%). The most common causes of the interferences were the Hb variant (8.48%) followed by carbamylated Hb and labile A1c (0.03% each). The non-reportable HbA1c results were 0.46% with the Hb variant contributed most of the causes. By knowing the presence of interferences particularly the Hb variant, the HbA1c results hopefully are interpreted with caution and correct management can be given to the patients.
Downloads
Download data is not yet available.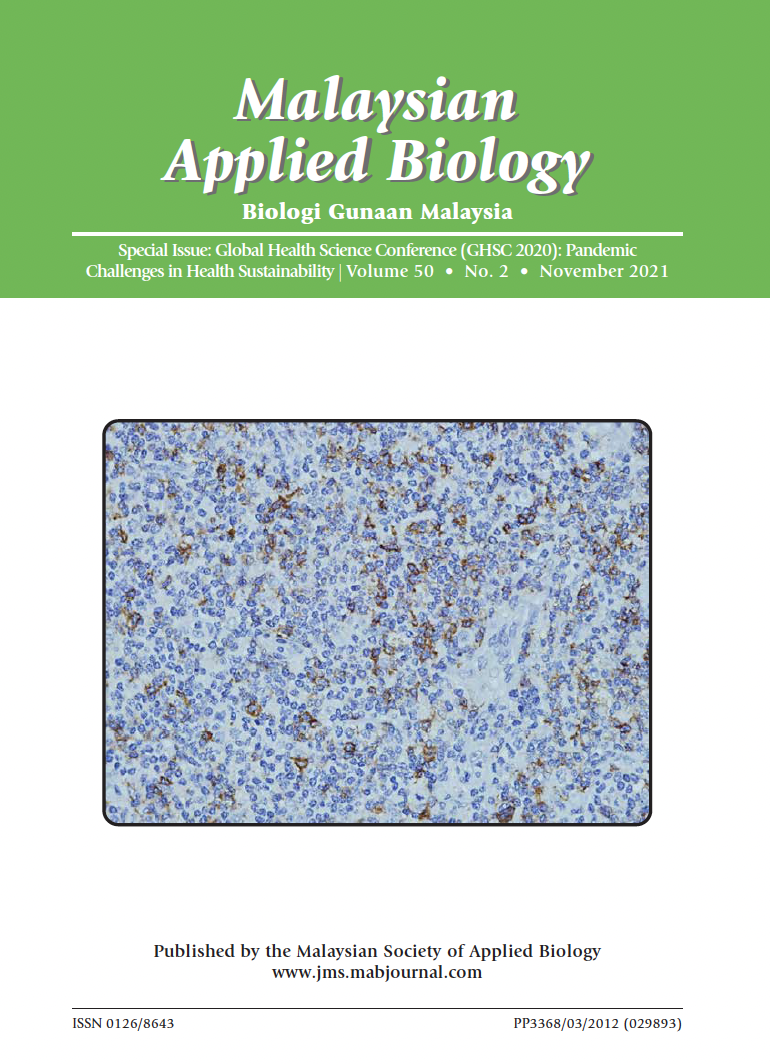 How to Cite
SHAFII, N., CHE SOH, N. A. A. ., TUAN ISMAIL, T. S., OMAR, J., WAN AZMAN, W. N., MAT JELANI, A., WAN NIK, W. N. F. H., ISMAIL, I., KASSIM, N. K., IBRAHIM, H. A. ., & YAACOB, N. M. (2021). INTERFERENCES OF HbA1c ANALYSIS IN HOSPITAL UNIVERSITI SAINS MALAYSIA – 3 YEARS STUDY. Malaysian Applied Biology, 50(2), 19–23. https://doi.org/10.55230/mabjournal.v50i2.1978
Section
Research Articles
Copyright & Licensing
Any reproduction of figures, tables and illustrations must obtain written permission from the Chief Editor (wicki@ukm.edu.my). No part of the journal may be reproduced without the editor's permission